Team at the Adler Pharmacy

A look behind the scenes
In our independent pharmacy / mail-order pharmacy, we rely on courteous and competent employees who guarantee the quality of advice for our customers at the highest level. Thank you very much for your trust in us.
What does the pharma assistant clarify when she goes into the back rooms with the prescription and the products? How are house specialities made? What does a day of learning at the Adler Pharmacy look like? How big is the mountain of parcels every day in the online shop?
Take a look behind the scenes of the Adler Pharmacy here.
team
Management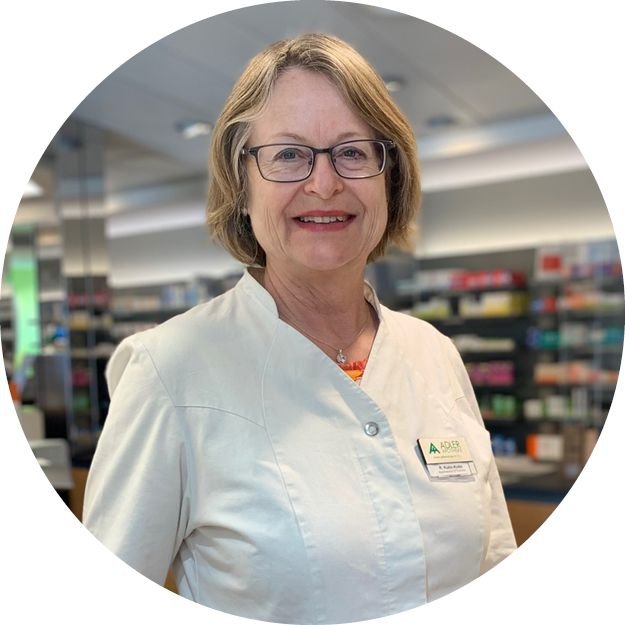 R. Kuhn
Federal diploma in pharmacy ETH / FPH
Management / Member of the Executive Board / Deputy Operations Planning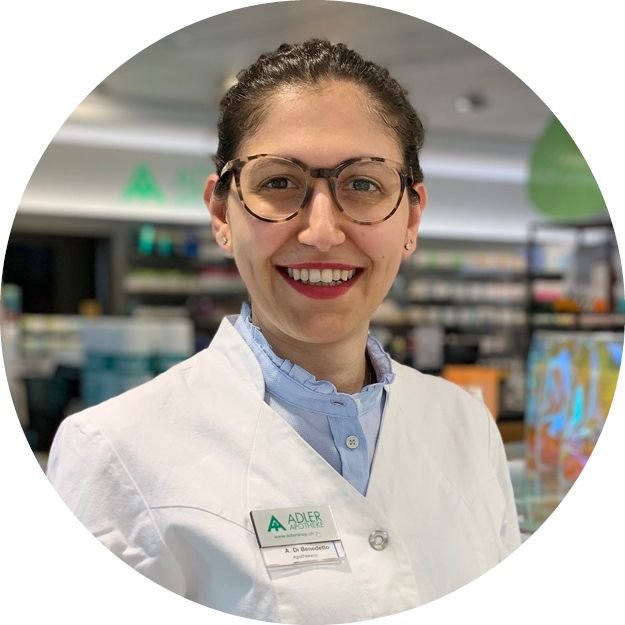 A. Di Benedetto
Eidg. dipl. Apothekerin
Head of Blistering / Deputy Management / Member of the Executive Board / Dispensary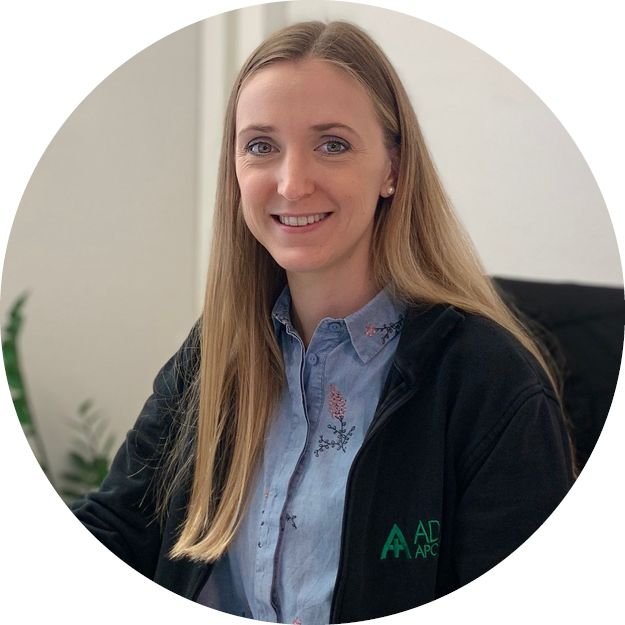 N. Peter
Head of Adlershop & Marketing / Member of the Executive Board

Team Pharmacy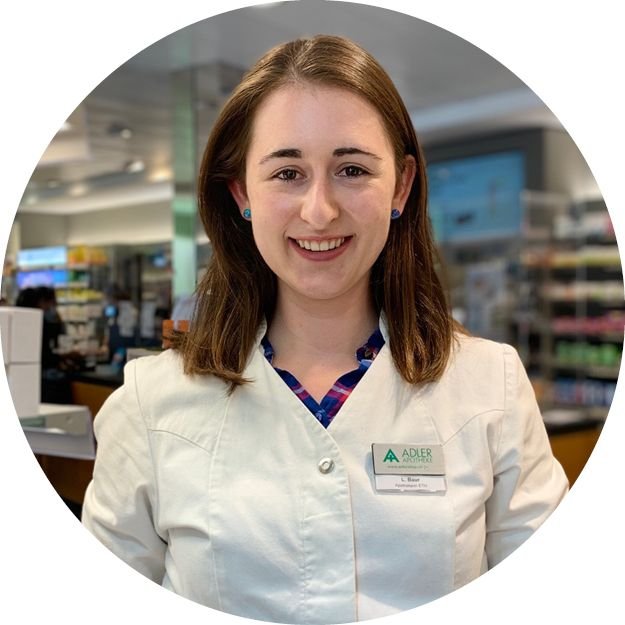 L. Baur
Federally qualified pharmacist ETH
QMS/ Offices/ Blistering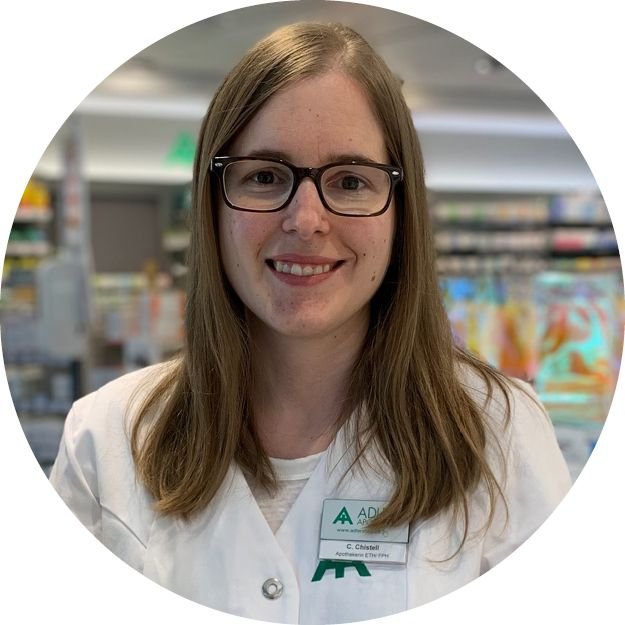 C. Chistell
Swiss certified pharmacist ETH / FPH
Dispensary / Blistering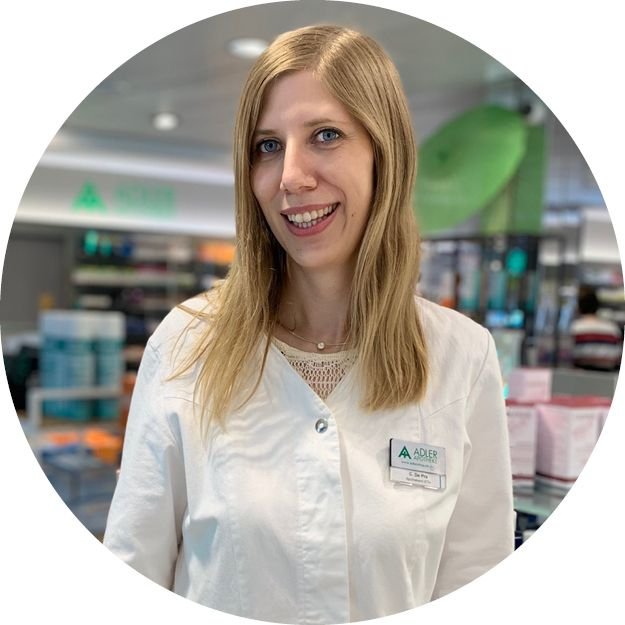 C. De Pra
Federal diploma in pharmacy ETH
Head of production house specialities / analytics / officine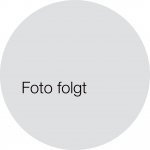 Dr. M. Dietrich
Swiss certified pharmacist ETH
Production / In-house specialities / Dispensary / Sales products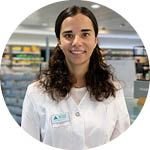 P. Gebauer
Eidg. dipl. Pharmacist
Offizin

F. Flühmann
Residency year to become a pharmacist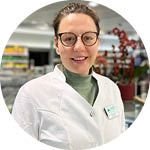 S. Kunz
Residency year to become a pharmacist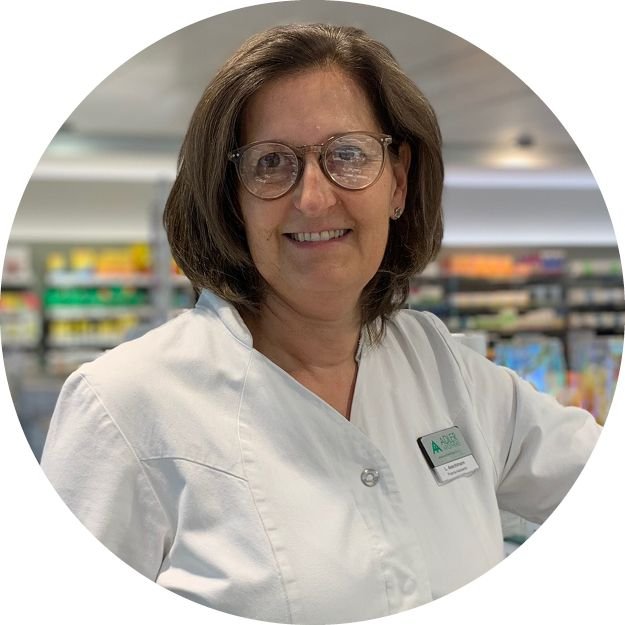 L. Aeschimann
Eipl. pharmaceutical assistant
Customer advisory service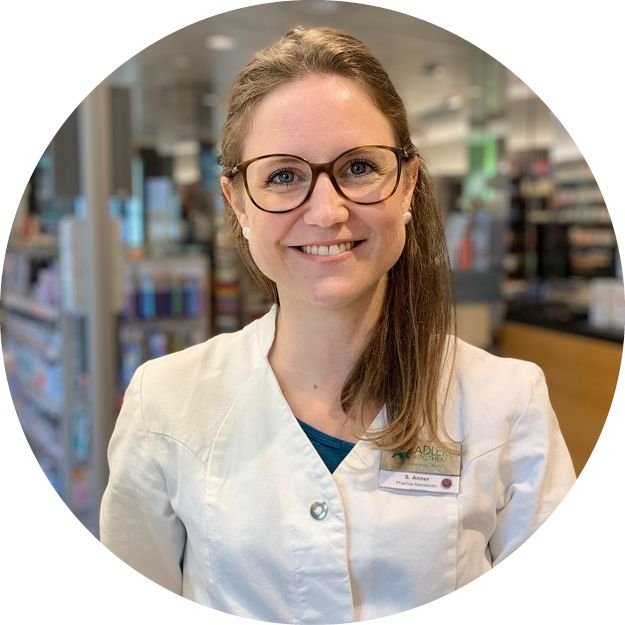 S. Anner
dipl. pharmaceutical assistant
Head of Office / Deputy Category Management / Deputy Work Planning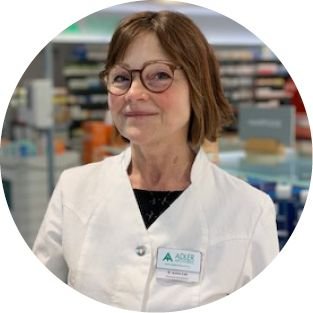 B. Arnet
Eipl. pharmaceutical assistant
Customer advisory service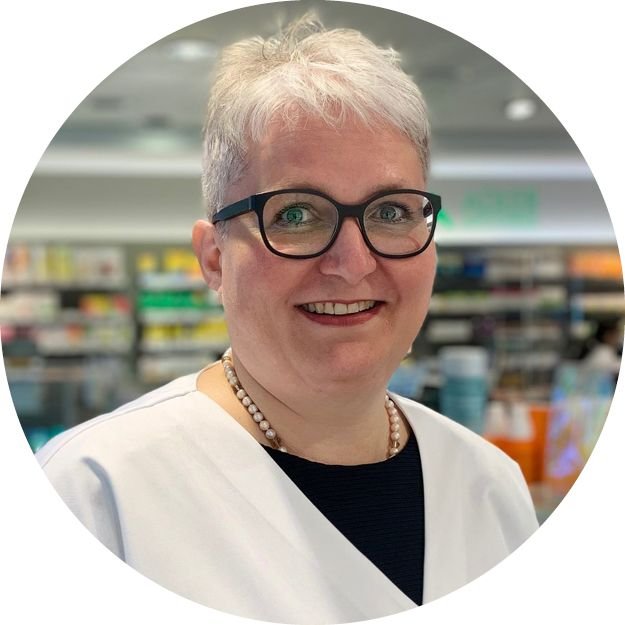 J. Bernhard
Dipl. Pharmaceutical Assistant
Customer advisory service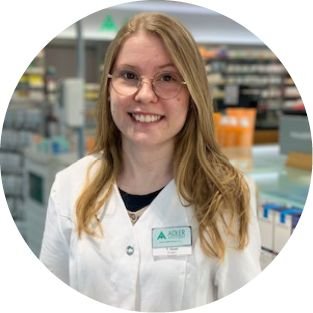 F. Beqaj
Dipl. Drogistin
Customer advice / blistering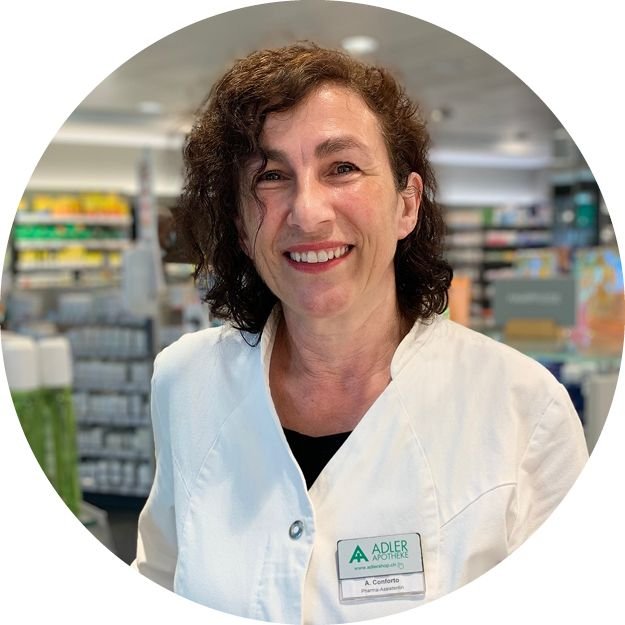 A. Conforto
dipl. pharmaceutical assistant
Customer service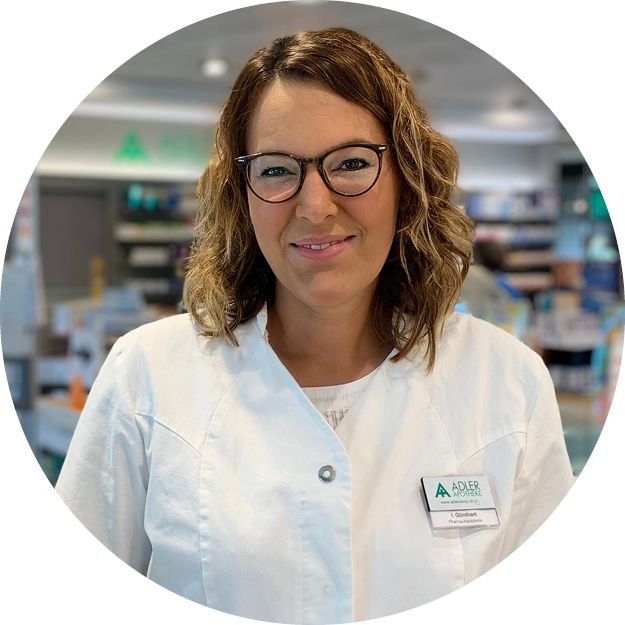 I. Günthart
dipl. pharmaceutical assistant
Head of health insurance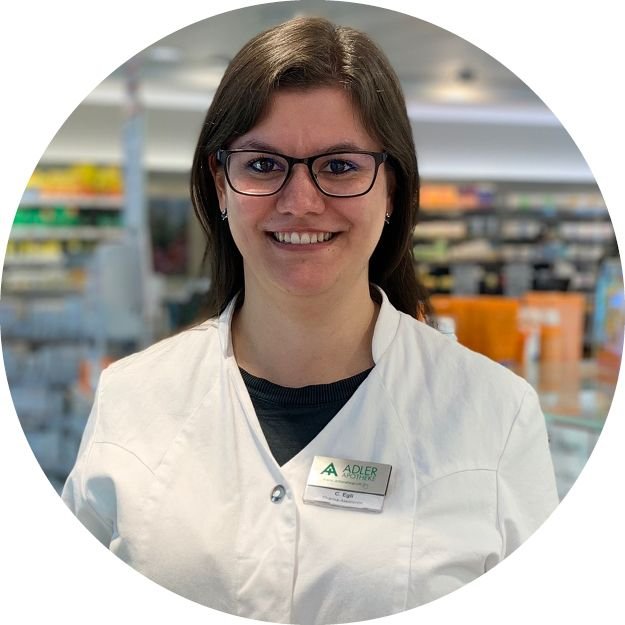 C. Egli
Dipl. Pharmaceutical Assistant
Customer advisory service / Mail order prescriptions / Deputy mail order sales

S. Fleischmann
Dipl. Pharmaceutical Assistant
Customer advisory service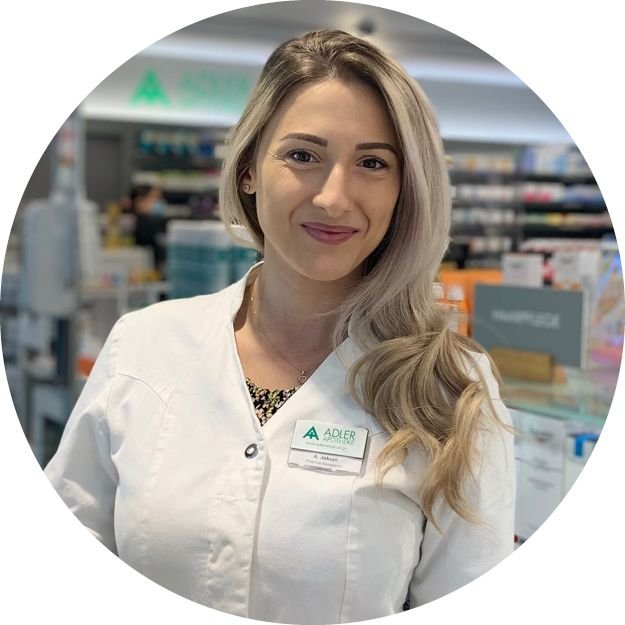 A. Jakupi
dipl. pharmaceutical assistant
Head of purchasing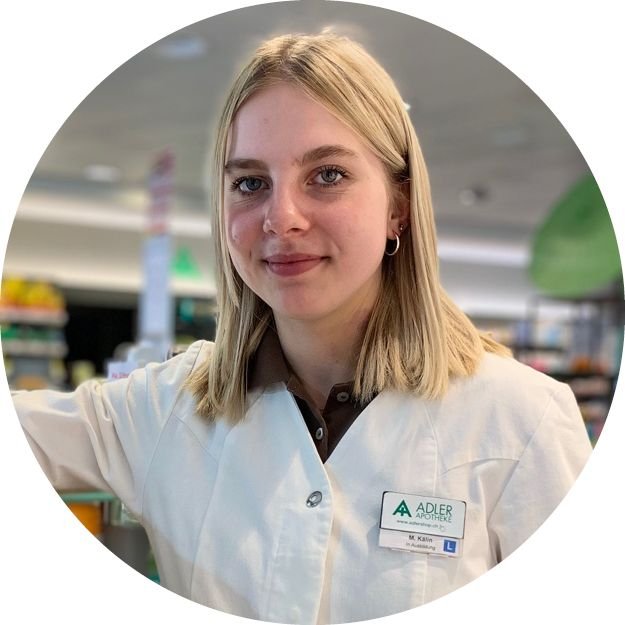 M. Kälin
Dipl. Pharmaceutical Assistant
Customer advisory service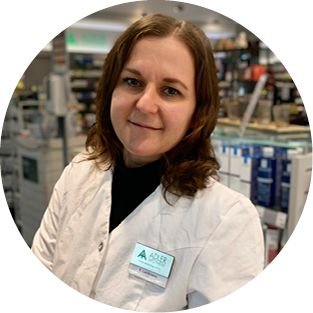 E. Lackmann
Dipl. Pharmaceutical Assistant
Customer advisory service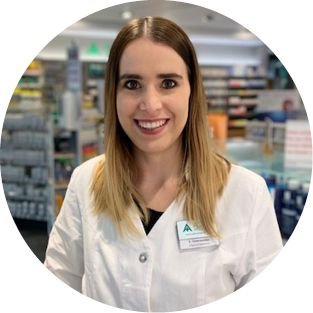 S. Osterwalder
Dipl. Pharmaceutical Assistant
Head of apprentice support / Customer advisory service / deputy accounting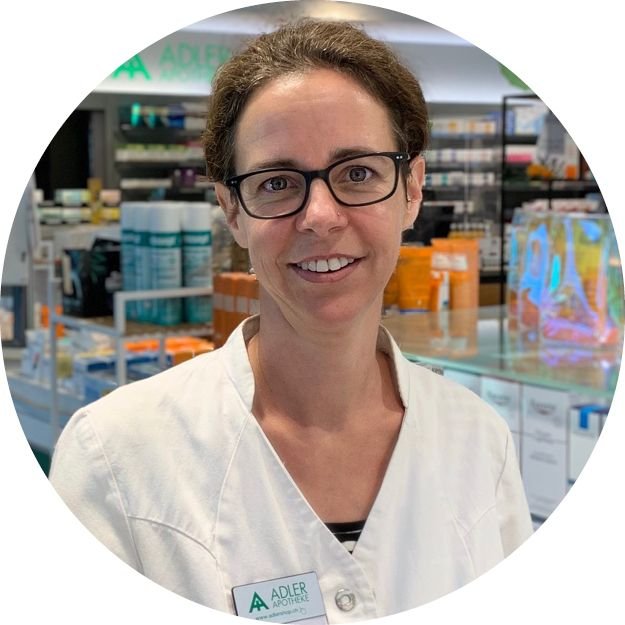 S. Peter
dipl. pharmaceutical assistant
Customer service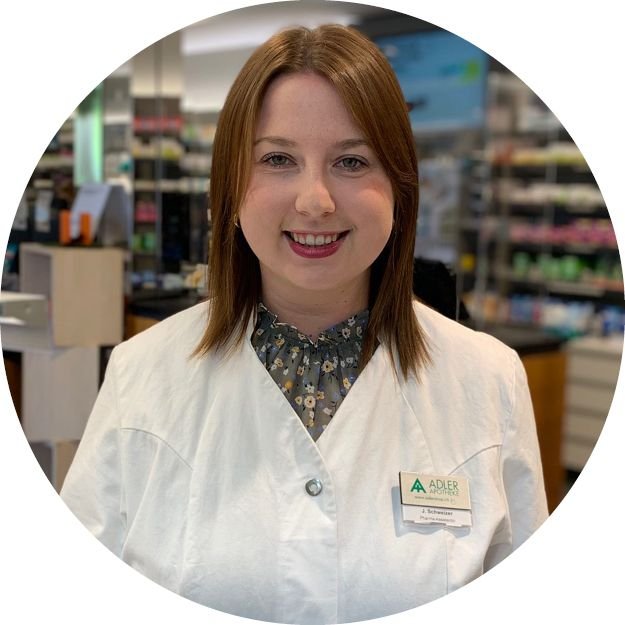 J. Schweizer
Dipl. Pharmaceutical Assistant
Customer advisory service / blistering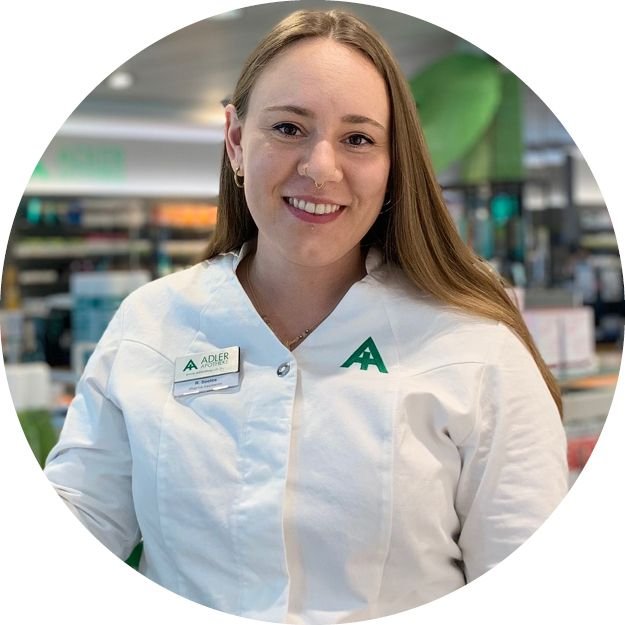 R. Seelos
Dipl. Pharmaceutical Assistant
Customer advisory service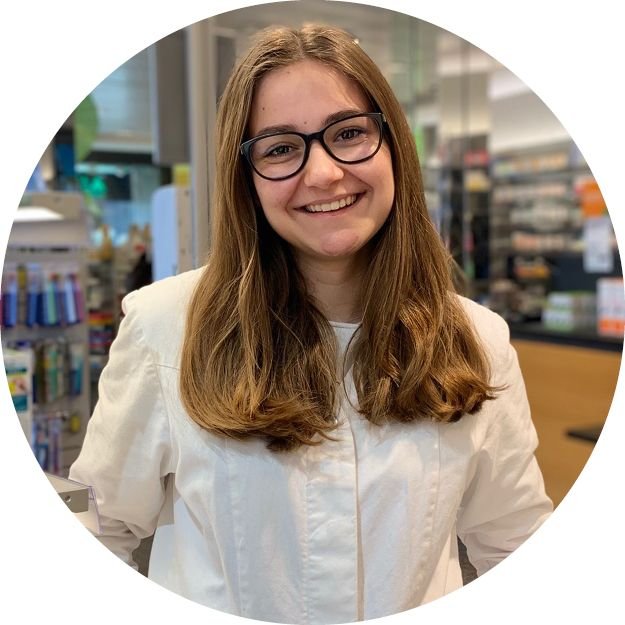 J. Stupf
Dipl. Pharmaceutical Assistant
Customer advisory service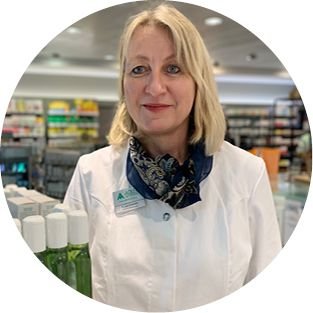 V. Van Embden
Dipl. Pharmaceutical Assistant
Customer advisory service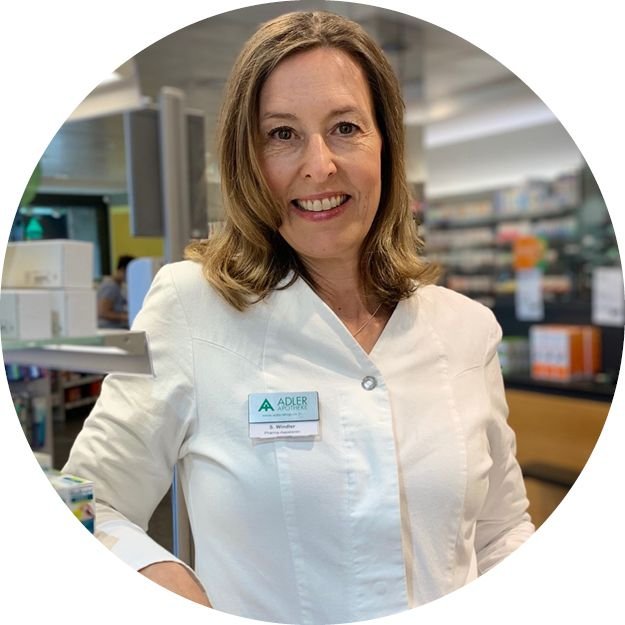 S. Windler
dipl. pharmaceutical assistant
customer advisory service / house cosmetics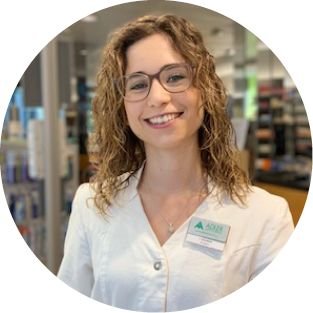 I. Voutsis
Dipl. Druggist
Customer advisory service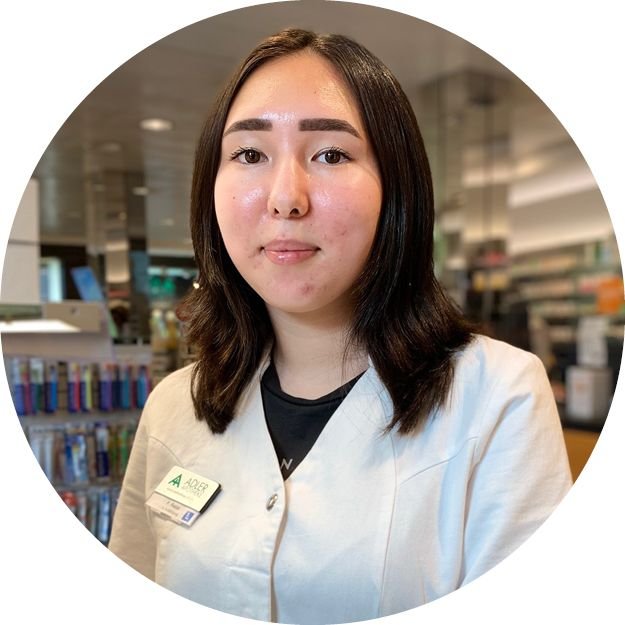 F. Rezai
Pharmaceutical assistant in training, 2nd year of apprenticeship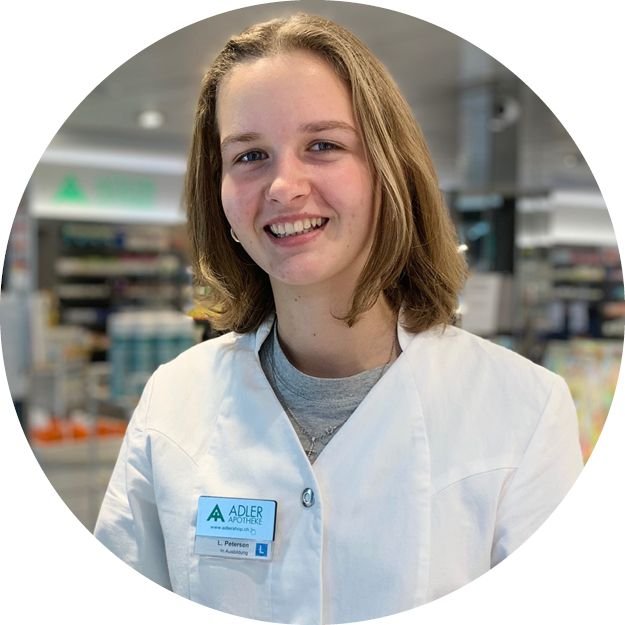 L. Petersen
Pharmaceutical assistant in training, 1st year of apprenticeship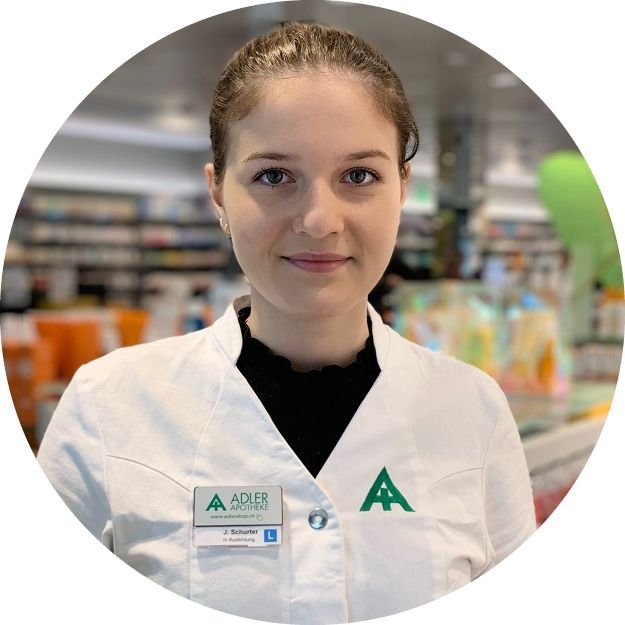 J. Schurter
Pharmaceutical assistant in training, 1st year of apprenticeship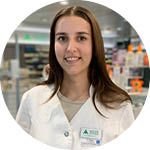 K. Papst
Pharmacy specialist in training, 1st year of apprenticeship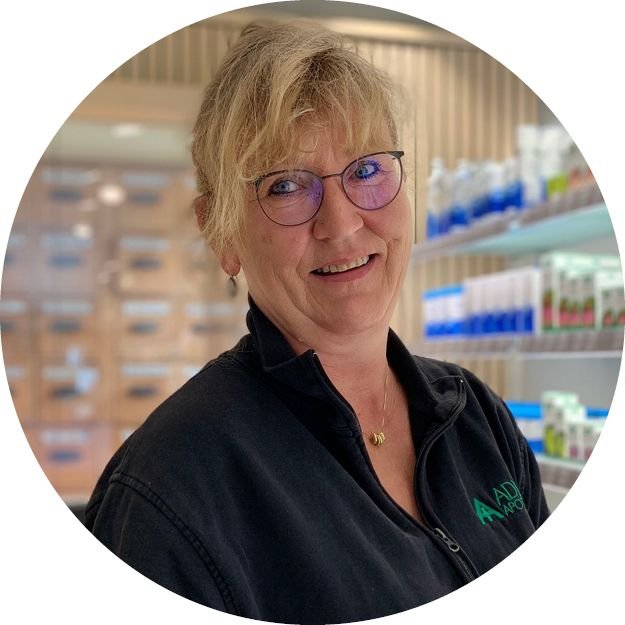 R. Frei
Warehouse clerk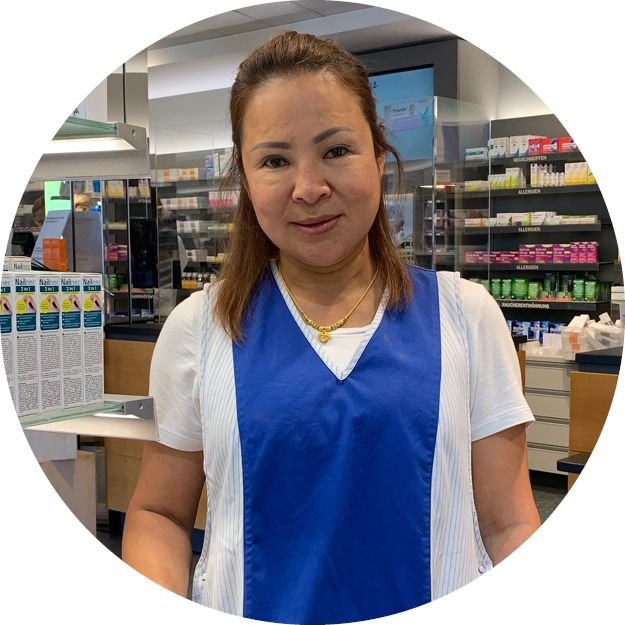 N. Wittmer
Housekeeping

Blistering Team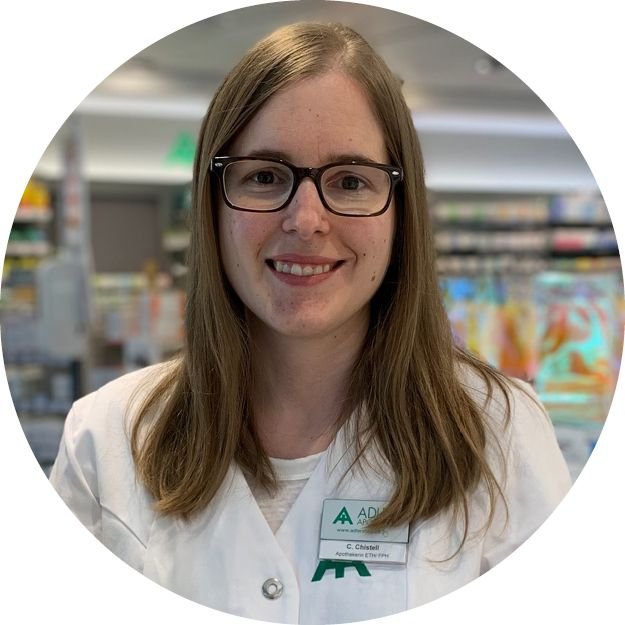 C. Chistell
Swiss certified pharmacist ETH / FPH
Dispensary / Blistering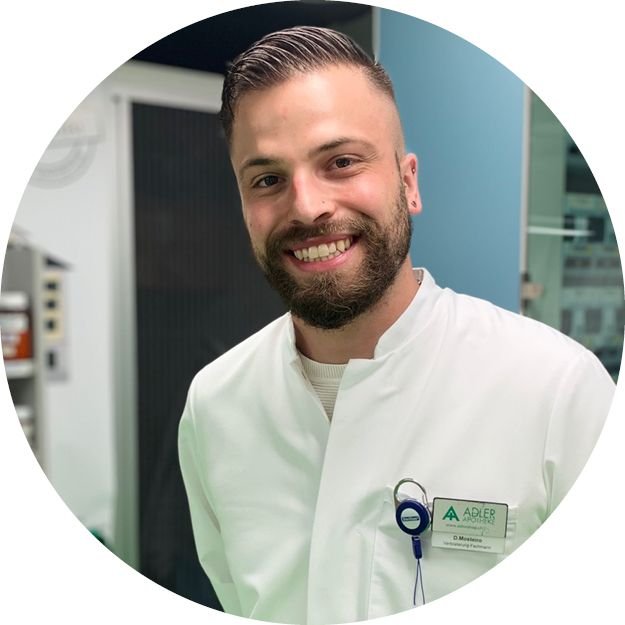 D. Mosteiro
Blistering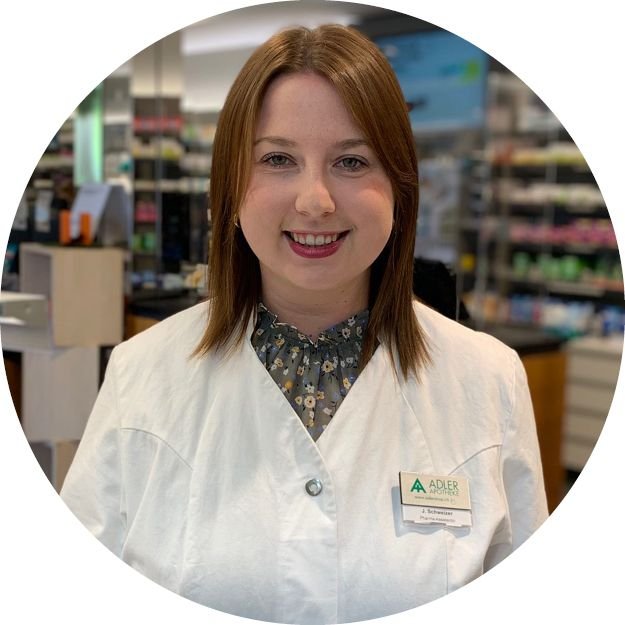 J. Schweizer
Dipl. Pharma Assistant / Blistering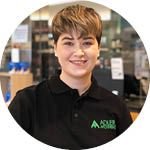 N. Langmeier
Dipl. Pharma Assistant / Blistering
Mail order team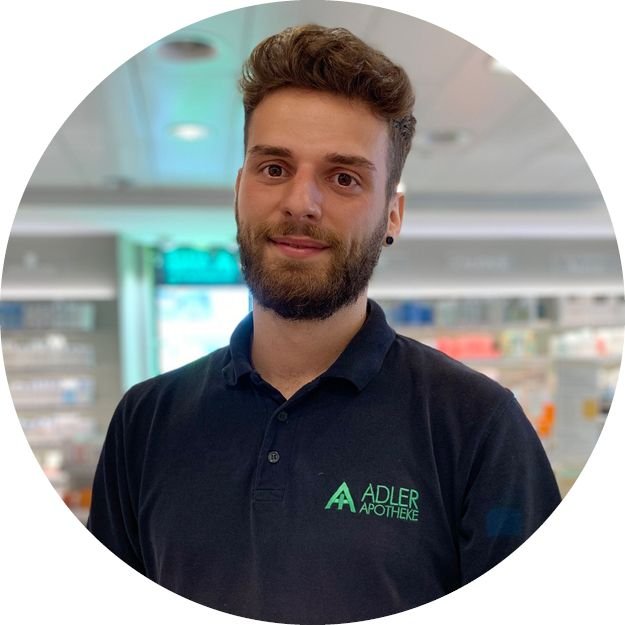 A. Bajrami
Mail order business / customer service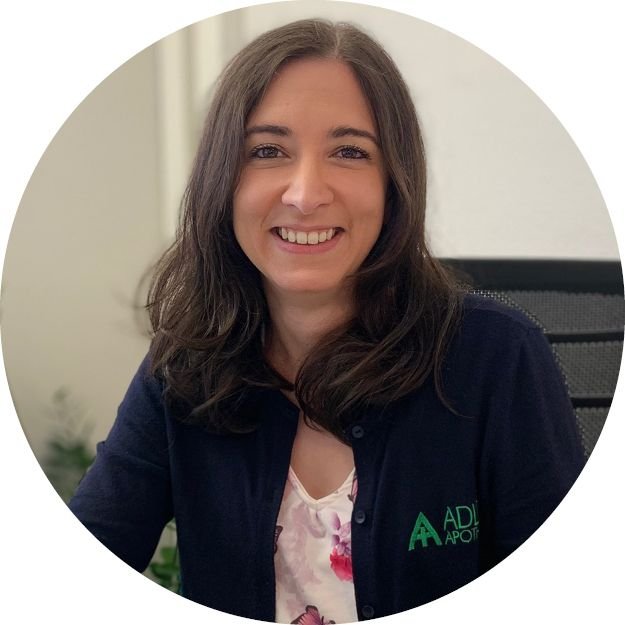 D. Buffolino
Dipl. Pharmaceutical Assistant
Head of accounting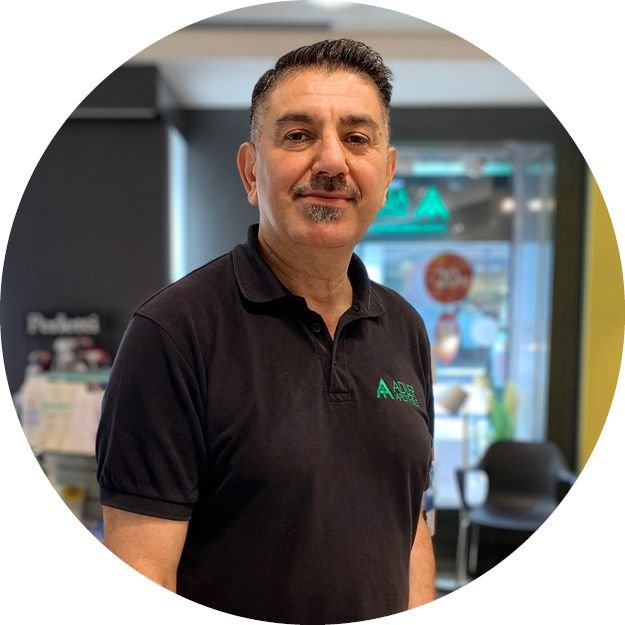 M. Al Kaisy
Allrounder