Pharmacy
for Health and Beauty
Free product samples with every order

Tip from Mr. Meier:

If you are plagued by mosquitoes, we recommend the Anti-Brumm forte Spray. The active ingredient contained (DEET) is effective against various mosquitoes and also ticks. Already suitable for children from 2 years.
My personal online pharmacy
Promotion: La Roche Posay -CHF 5.00!
Benefit immediately from CHF 5.00 discount on La Roche Posay facial care!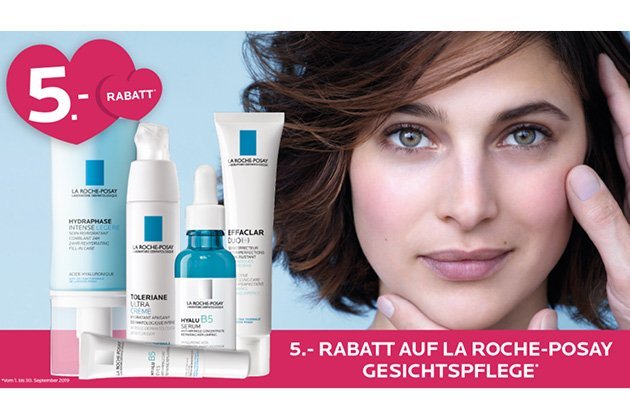 Click & Collect: Pre-order medication and pick it up at our pharmacy
Order your products now and pick them up quickly and easily at our pharmacy in Winterthur.
My personal mail-order pharmacy of Switzerland
Online Pharmacy, Internet Pharmacy, Mail Order Pharmacy, Pharmacy Switzerland - Your pharmacy 365 days a year. Our service convinces our customers by the fast and reliable delivery of the packages. The dispatch pharmacy of Switzerland.
We are skin experts in dermocosmetics
Whether sensitive skin, pigmented or reddened skin we know advice and can recommend you the right skin care product. Our knowledge of skin problems makes us specialists in all skin issues. Cosmetics from pharmacies are particularly skin-friendly and many products are without perfume and parabens.
Vitamins, minerals and amino acids
In the Adlershop you will find the largest selection of dietary supplements such as multivitamin preparations, protein powder or combined products.
Online Pharmacy, Internet Pharmacy, Mail Order Pharmacy, Pharmacy Switzerland - Your pharmacy 365 days a year. Our service convinces our customers by the fast and reliable delivery of the packages. The Swiss mail-order pharmacy